Superior Glass Co.

SINCE 1924


              Hours Of Operation:

Monday- Thursday: 8 am-5:00 pm  Friday                      8 am-4:30 pm   Saturday                  Closed

Sunday                    Closed

  24 hr Emergency Services available

  for Commercial Customers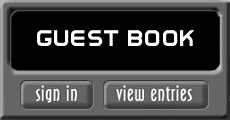 We offer the best Glass services in Rhode Island and southern Massachusetts. Don't settle for inferior craftsmanship. Trust the professionals at Superior Glass. 

We offer all kinds of specialty glass for your residence or business

Custom shower doors, Mirrors, Tabletops, Storefronts, Aluminum and steel doors.

Superior Glass ® 889 Waterman Ave, East Providence, RI 02914

  401-438-2500

24 Hour Emergency Services

For Commercial Glass Storefronts and doors

Board-ups/cleanups

Commercial & Residential Glass Since 1924